They always say it's not about the destination; it's about the journey.
When it comes to sightseeing, most people think of standing with camera or phone in hand, ogling the Grand Canyon or Notre Dame. Later (or immediately) they'll post their pictures on Instagram and apply the appropriate hashtags, another static souvenirs from vacations gone by.
But what about those travelers who want the adrenaline rush of sightseeing in action? For some restless spirits, that might mean hang gliding, rock climbing, or surfing. But not everyone is so daring…and yet, they still may want something more than a passive photo shoot.
Scenic drives are a great way to bring a vacation to life. They exist all around the world, and many of them can provide an enjoyable vacation for a wide spectrum of visitors, from racing a stick-shift along coastal highways to driving a minivan towards distant, snow-covered peaks.
Here are 5 scenic drives around the world you won't want to miss.
#1: Highway One, California
This oceanside road travels along the California coast from Los Angeles in the south to Mendocino County in the north. You'll marvel at the changes in climate and scenery as you journey along sun-soaked sea cliffs reposing in Mediterranean weather, up into the foggy and heavily forested regions of the Pacific Northwest. Along the way, you'll stop at quaint towns with cinematographic history (like Bodega Bay, featured in the Hitchcock movie The Birds), cosmopolitan cities like San Francisco, and colonial Spanish missions. Don't miss the Gibraltar-like rock at Morro Bay, and the main attraction of Highway One: the iconic bridges you'll cross over as you pass through Big Sur.
#2: Strada Statale, Italy
This breathtaking road winds precariously alongside the seaside cliffs of the Amalfi Coast. Picturesque villages like Amalfi and Positano are tucked between the azure waters of the Mediterannean and the soaring rock face of the Italian coastline. If you enjoy driving a stick-shift (which you'll probably have to enjoy if you're renting a car in Europe) this adventurous drive will take your breath away, all to the sound of pounding surf below—assuming you roll down the windows and soak up the sunshine. Break for lunch or dinner in one of the small towns along the way, and enjoy one of Italy's premier attractions: food.
#3: Route 66, USA
This is perhaps one of the most iconic roads in the history of the United States. It's been called "the main street of America," and aptly so; it connects Chicago, Illinois to Santa Monica, California, passing through Missouri, Kansas, Oklahoma, Texas, New Mexico, and Arizona. Since the paving of interstate freeways, the road has become somewhat defunct, but never lost its original charm as a symbol of escape out West. In addition to urban stops along the way (St. Louis, Albuquerque, and Oklahoma City), you'll also see some offbeat attractions like giants made out of fiberglass, old-time diners, colorful car graveyards, and hotels that offer enormous teepees as accommodations. Of course, you'll also pass through the iconic desert scenery of the Southwest, including the Grand Canyon (this last one requires a slight detour).
#4: The Atlantic Road, Norway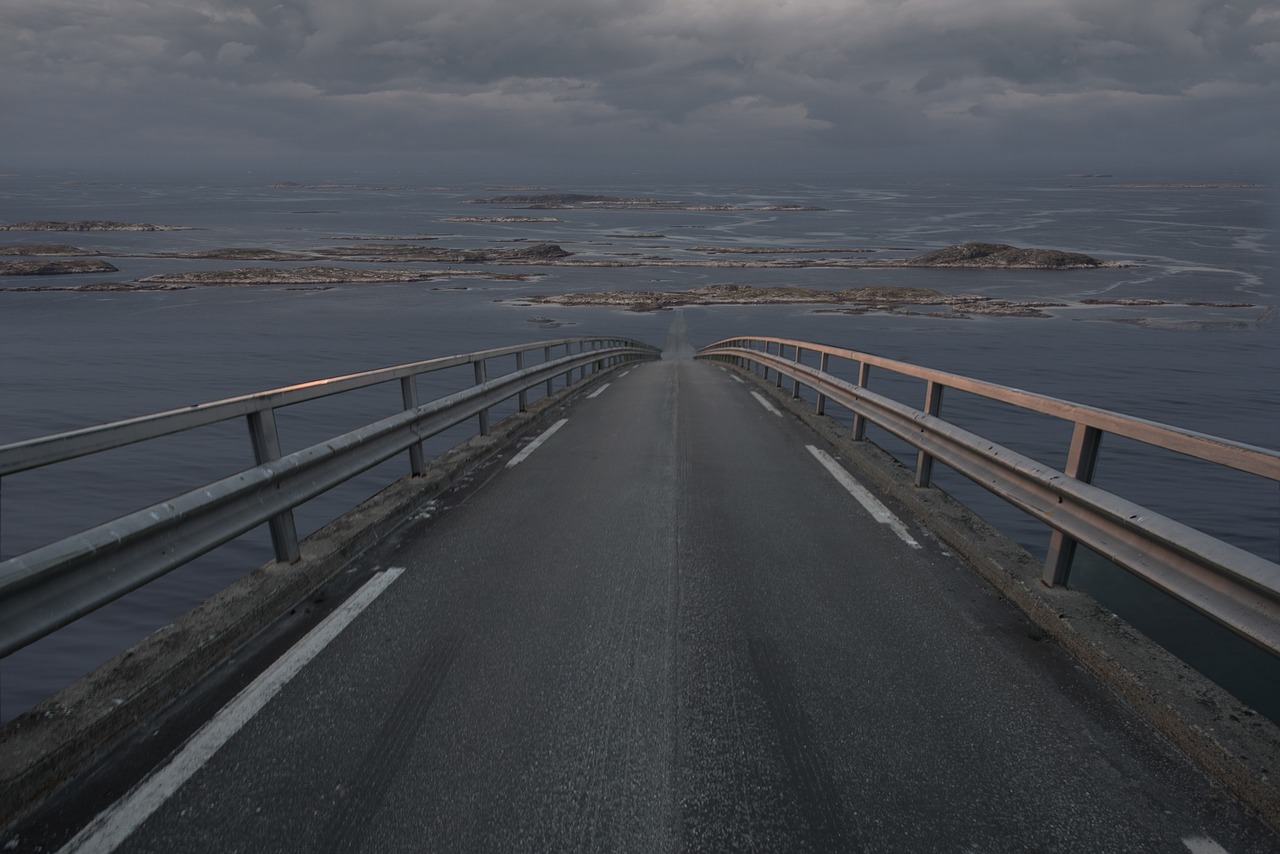 This one is not necessarily for the faint-hearted. Though it doesn't soar up into any sky-high mountains, it does zip along some tempestuously stormy seas, which occasionally wash across the dramatic, curving bridges that make this Norweigan road into a roller-coaster experience. The road stretches for just five miles between two towns that seem to be named after Klingon warriors (Vevang and Kårvåg) but despite it's shorter length, this road is frequently rated one of the most breathtaking in the world. The Storseisundet Bridge is the tallest of the bridges, and even appears to drop off into the sea when viewed from the right angle.
#5: Romantische Strasse, Germany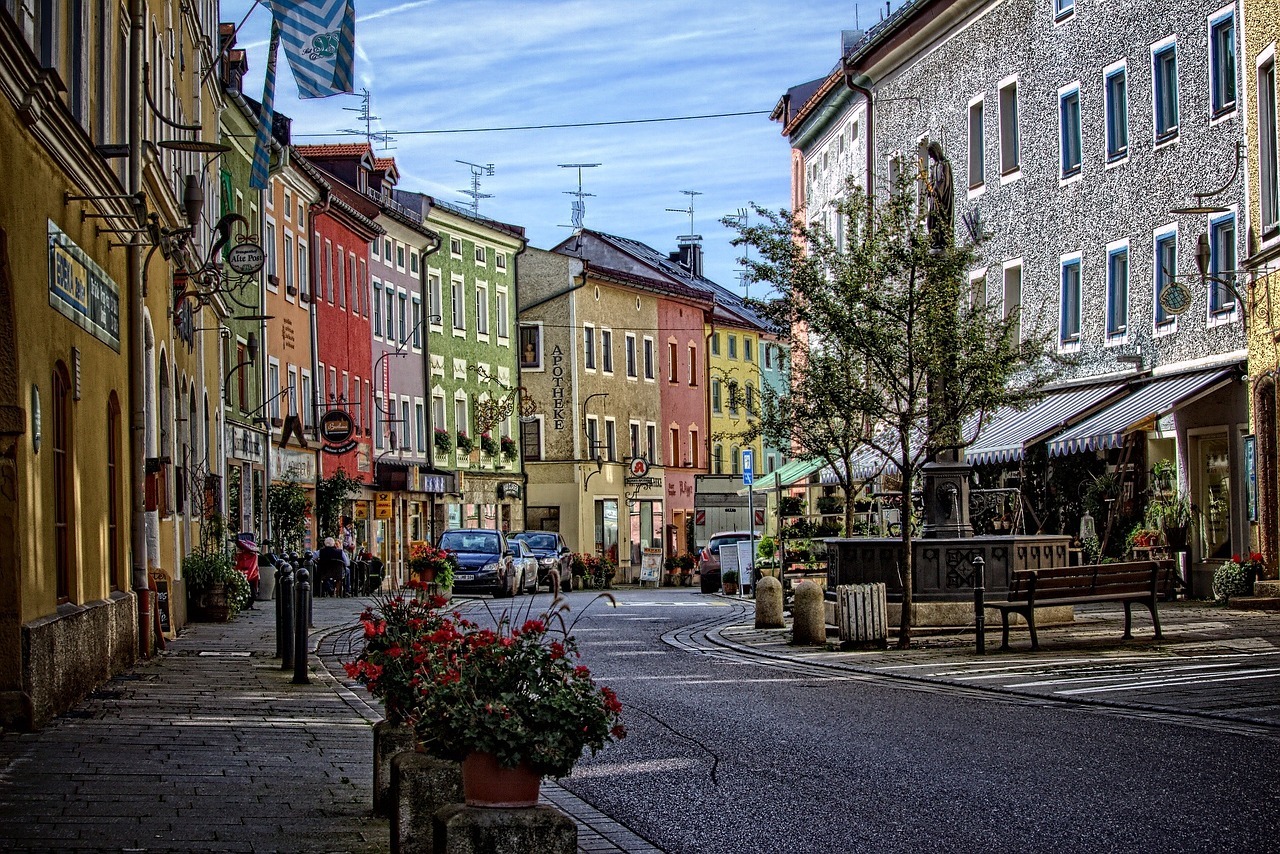 If you prefer man-made wonders to natural scenery, this German highway will not disappoint you. Passing through mountainous walled towns and by fairy-tale castles, the road winds through the states of Bavaria and Baden-Württemberg, rich with thousands of years of history. You'll follow the Tauber River as it winds through a series of Medieval towns with names that are next-to-impossible to pronounce for American travelers, such as the wine-centric village of Tauberbischofsheim (it means something about a bishop and grapes). If natural scenery is more your style, the route also offers views of the Danube, the Alps, and a giant 15-mile wide crater formed by an errant asteroid in search of Oktoberfest Ale (we assume it didn't find any back then).