Albuquerque is one of the most culturally and artistically unique places in America, and a locus of the Southwestern culture that blends Native American, Spanish, and Anglo traditions in art, food, music, and architecture. In this article we'll look at ten exciting and engaging attractions the city has to offer.
The Albuquerque area was originally home to Indians who built their pueblos (villages) along the Rio Grande (river). Navajo, Comanche, and Apache Indians also likely settled in the area. 
The Spanish settled in 1706, laying out the town in the traditional Spanish colonial design: homes, government buildings, and a church framed a central plaza. Much of Albuquerque's colonial Spanish character is retained today in the adobe buildings of Old Town. Spanish and Native American fusion is apparent in its arts and crafts, especially silver-work, turquoise, and geometric, patterned weaving.
Here are ten awesome things you can do in Albuquerque:
1. The International Balloon Festival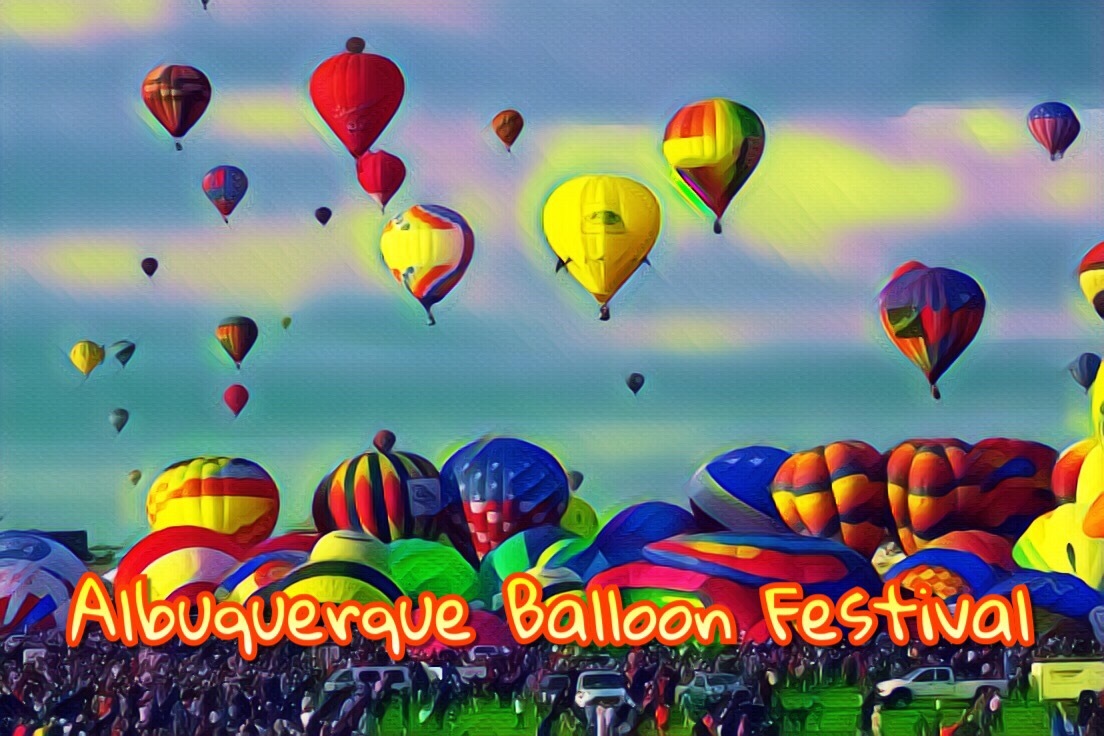 One of Albuquerque's most notable cultural events is the annual Albuquerque International Balloon Fiesta, with hundreds of hot air balloons, lasers, fireworks, and more. It's the largest balloon festival in the world, and usually there are five hundred or more balloons participating in the event, which lasts over the course of nine days from October 6th to October 14th.
The Balloon Festival began in 1972 as a 50th birthday celebration of 770 KOB radio, with only thirteen balloons in attendance, but over the decades, the festival has really…ballooned…reaching a peak number of over a thousand entries in 2000.
One of the most popular parts of the fiesta is the incredible mass ascension of balloons which occurs in two waves, filling the sky with hundreds of balloons. Another popular component is the special-shaped rodeo, where unique balloons (a cow, a wagon, and twin bees are famous examples) are launched at the same time. Yet another popular event within the fiesta is the "Glowdeo," where large numbers of balloons do not take off, but remain on the ground, illuminated by their propane burners.
Close to one million people participated or spectated the balloon festival in 2015, and it's become a major focal point and celebratory locus of New Mexican culture.What started out as a whimsical promotion for a local radio station has become one of the largest, most photographed events in the world, seeing sponsorship from companies like Kodak and Canon…so make sure to bring your camera, or clear out some space on your smartphone, because there will be a lot of colorful imagery to capture at this festival.
If you're not able to visit Albuquerque during the festival, you can always check out the Anderson-Abruzzo International Balloon Musuem.
2. The Indian Pueblo Cultural Center
If you especially love learning about different cultures or getting an authentic glimpse of a different world, you'll enjoy what the Indian Pueblo Cultural Center has to offer. This is your chance to see the native dances and learn about the artistic crafts that make the Southwest one of the most culturally unique regions in the United States.
The Indian Pueblo Cultural Center is an incredible gateway of cultural exploration for understanding the nineteen different Indian Pueblos of New Mexico, who own and operate this interactive museum. The goal of this non-profit organization, which opened in 1976, is preserve and perpetuate Pueblo Indian arts, history, and culture, which it does by displaying the history and achievements of New Mexico's indigenous people from Pre-Columbian times through today.
The Pueblo Indians lived throughout the Southwestern United States (New Mexico, Arizona, Colorado, and Texas) and shared a common culture and history. Their current name comes from the Spanish term for village, since Spanish explorers found these tribes living in complex, multi-storied villages made out of adobe.
Almost a quarter of a million people every year visit the center, which features a museum that houses artifacts and features rotating exhibits displaying the artwork of contemporary indigenous artists. On weekends, traditional dances and artistic demonstrations are open to public view, providing you a chance to get an incredible, in-depth, and authentic look at the original culture of New Mexico.
3. Sandia Peak Tramway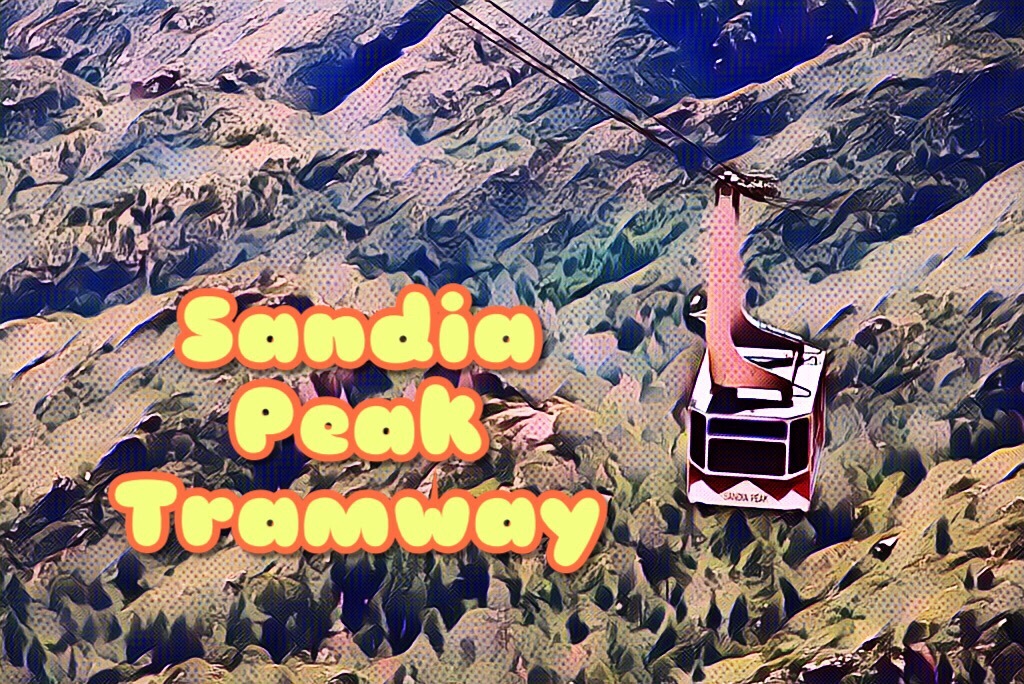 If you enjoy incredible natural scenery from a bird's eye perspective, consider taking the Sandia Peak Tramway up to the Sandia Mountains, for a ride along the longest aerial tramway in the United States.
The tram, which was built by a Swiss company, has been making over ten thousand trips a year since 1966, although the cables were replaced in 2009, and new cars in 2016. The trip takes about fifteen minutes as the tramcar travels at a leisurely pace of twelve miles per hour, and provides a view that includes all of Albuquerque and roughly 11,000 square miles of the surrounding countryside.
At the top of the scenic peak there are numerous hiking trails to enjoy. In the wintertime, skiing is available, and mountain biking in the summer. The base lodge has a cafe for lighter fare and a sit-down restaurant, along with a facility for renting bikes, skiis, and snowboarding equipment, depending on the season. A restaurant at the top of the mountain is scheduled to reopen in 2019.
Try timing your tram ride to coincide with the sunset, so you can enjoy the sight of the desert awash in reds, oranges, and purples, like a Southwestern landscape painting come to life.
The Tram runs continuously from 9 AM to 9 PM during the summer, and 9 AM to 8 PM during the winter, with reduced hours on Tuesday (5 PM to 8 PM). Check ahead to confirm hours during your trip, and note that temperatures at the top of the mountain can be as much as 30 degrees cooler.
4. Petroglyph National Monument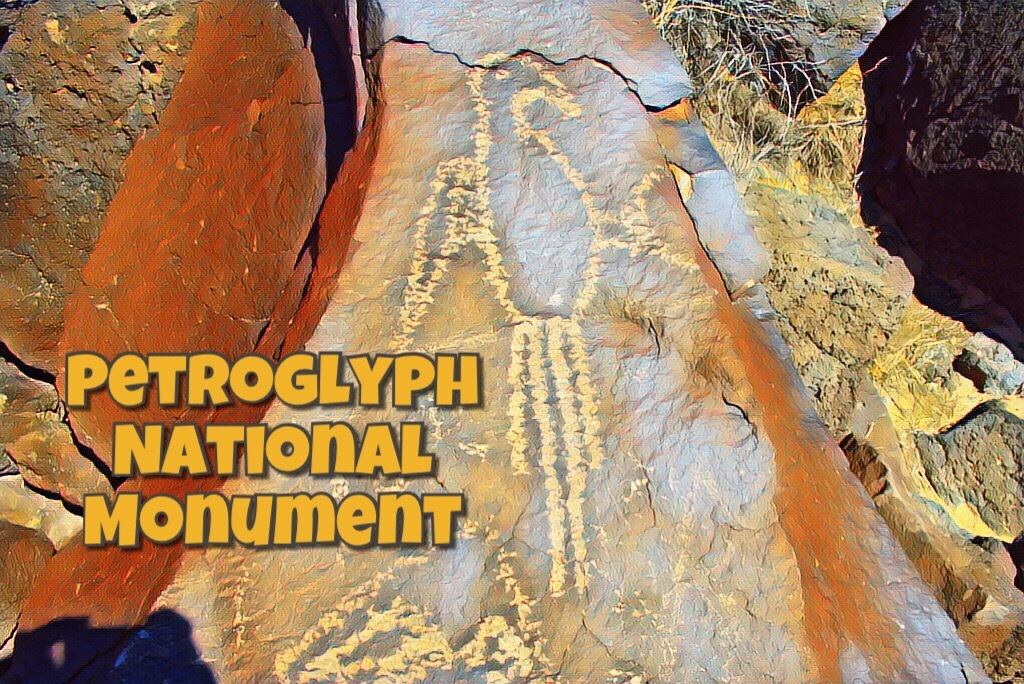 Petroglyphs are images carved into rock, and at Petroglyph National Monument, you can see over 24,000 of these artistic images in a seventeen mile long canyon just outside of Albuquerque. Animals, people, livestock brands, and religious imagery are a few of the subjects of these often mysterious and captivating images, while others possess a symbolism that will perhaps only be know to the carver.
It's been estimated that a vast majority of this rock art was done between 1300 and 1600 AD, when the Pueblo Indian population was increasing rapidly, just before the arrival of the Spanish. Other images date from prehistoric times, while others were carved much later, by Spanish settlers. If you enjoy seeing an incredibly wide range of historical artifacts spanning thousands of years, this site will make for a fulfilling day trip.
The Petroglyph National Monument is also an intriguing natural setting of basalt rock and cooled lava that has formed canyons and cones through the centuries. In fact, the very makeup of these rocks, covered with a rusted desert varnish, created the possibility of carving these ancient symbols. As visitors walk along the trails, they're sure to find intriguing forms that will simultaneously delight and mystify, while making them wonder if life from other planets has possibly touched down on Southwestern soil.
5. Old Town Albuquerque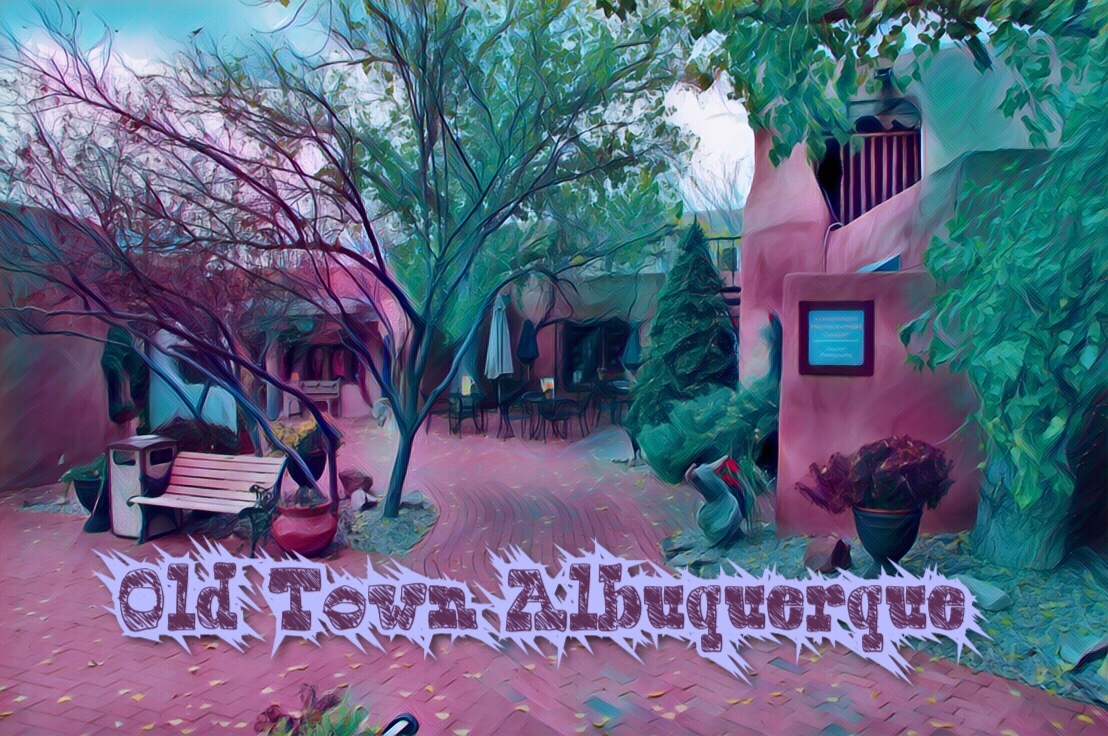 If you like walking through historic districts and taking in the way life used to be, you'll enjoy the streets of Old Town Albuquerque. Laid out by the Spanish in the 1706 (before the founding of the United States) this must-see venue of shops, restaurants, and galleries takes up about ten blocks of historic adobe buildings around the Old Town Plaza. Like many Spanish colonial towns, the buildings are arranged around a central square, which is lined with government buildings and San Felipe de Neri, an authentic church building from the Spanish colonial period.
Old Town is also the scene of some cultural events such as the Summertime Music Series, Shakespeare in the Plaza, the Twinkle Light Parade, and Fiestas de Albuquerque, a birthday celebration of Albuquerque that showcases (through food, music, and dance) the multiple phases of its existence: Native American, Spanish, Mexican, Territorial, and Statehood. These cultural venues can be the perfect way to enjoy the atmosphere of Old Town Albuquerque, while simultaneously taking in some of the unique Southwestern culture which weaves several traditions together.
During the holiday season, you may not see snow, but you will see incredible luminaria displays—arrangements of candles in paper lanterns. If you are looking to find authentic native arts and crafts, especially turquoise jewelry, there is a market for vendors who make the crafts they sell. Other attractions in the immediate vicinity include the Albuquerque Museum of Art and History, the Science Center, and the New Mexico Museum of Natural History, so there's sure to be something for everyone at every age.
6. The ABQ BioPark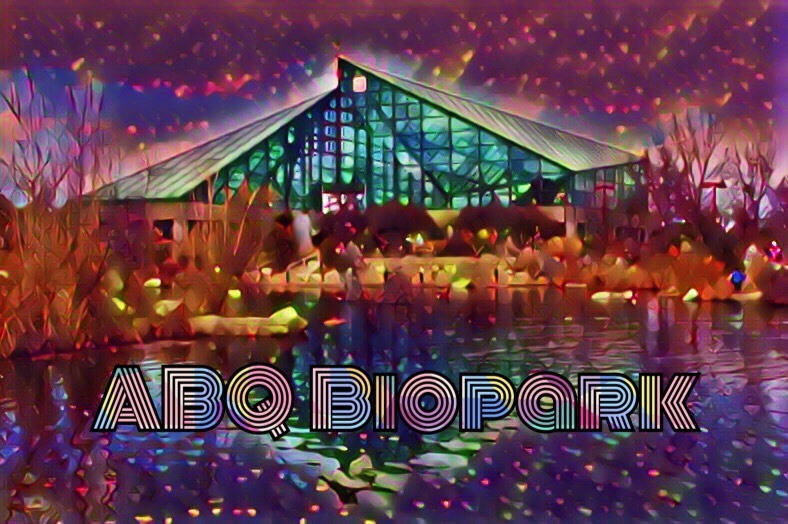 Just south of Old Town, The Albuquerque Biopark is home to an aquarium, a zoo, a botanical garden, and Tingley Beach—a recreational area along the Rio Grande that includes fishing ponds, a model boat pond, paddle boats, waterfalls, and a narrow-gauge railroad.
The aquarium features a massive shark tank, while the zoo showcases over 200 animal species. The 36 acre gardens contain numerous exotic plants and walking paths that meander through manicured grounds. A glass conservatory houses a range of climate zones from around the world, and there are number of themed gardens and pavilions such as the Japanese Garden (with pagodas, colorful fish, and a 16-foot waterfall) and seasonal exhibits like the butterfly pavilion. If you like miniature trains and villages, you can find them in the Railroad Hill Exhibit, while if you find insects intriguing, the BUGarium will more than satiate your curiosity.
This is a great venue for kids and adults alike, and if you're bringing the whole gang to Albuquerque, you may want to supplement the cultural, shopping, and dining venues on your itinerary with this family friendly fun zone. Combo tickets offered Tuesdays through Sundays are reasonably priced at $22 for adults and $8 for children, but make sure you give yourself a whole day to see the numerous attractions. If you don't need a family friendly vacation, the ABQ Biopark will still provide you with a day of incredible exploration through the plant and animal kingdoms, complemented by cultural and artistic highlights.
7. The Albuquerque Museum (of Art and History)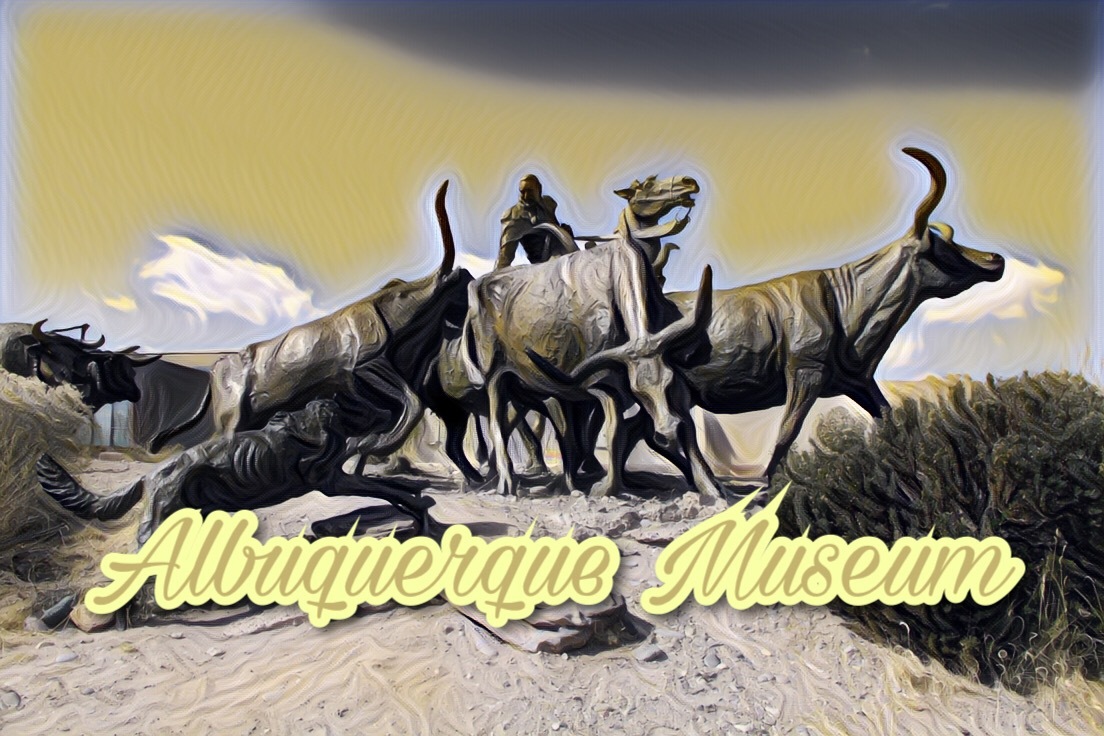 If you' like to check out some of the artistic traditions of the Southwest that blend Spanish, American, and Native American themes, you won't want to miss the Albuquerque Museum (of Art and History). Rotating exhibits feature jewelry, historical photographs, and contemporary art of the Southwest. There is also a sculpture garden, and an incredible historical collection of artifacts that span through the diverse time periods of New Mexico's history, including the prehistoric, the Spanish Colonial, and statehood.
The museum was initially located in one of the airport terminals, but quickly outgrew the space, and is now housed in a brand new, contemporary building that has become a cultural centerpiece of New Mexico. If you've been walking around taking in the sights, sounds, and tastes of Old Town, you might find that the museum provides a cool respite from the desert heat, while offering a fascinating glimpse of the Southwest's unique art and history.
Permanent exhibits are dedicated to the art and history of New Mexico, especially the area around the city. Armor from Spanish conquistadors, early maps, and woven crafts are just a few of the historical artifacts on display from the colonial history of the Land of Enchantment.
The museum also operates an authentic historical house called Casa San Ysidro, which offers tourists the ability to see what life was like on a 19th century rancho (ranch). Please note that the house is not attached to the museum and is located in nearby Corrales (not in Albuquerque) although the museum itself is on Route 66, just outside of the Old Town.
8. New Mexico Museum of Natural History and Explora Science Center and Children's Museum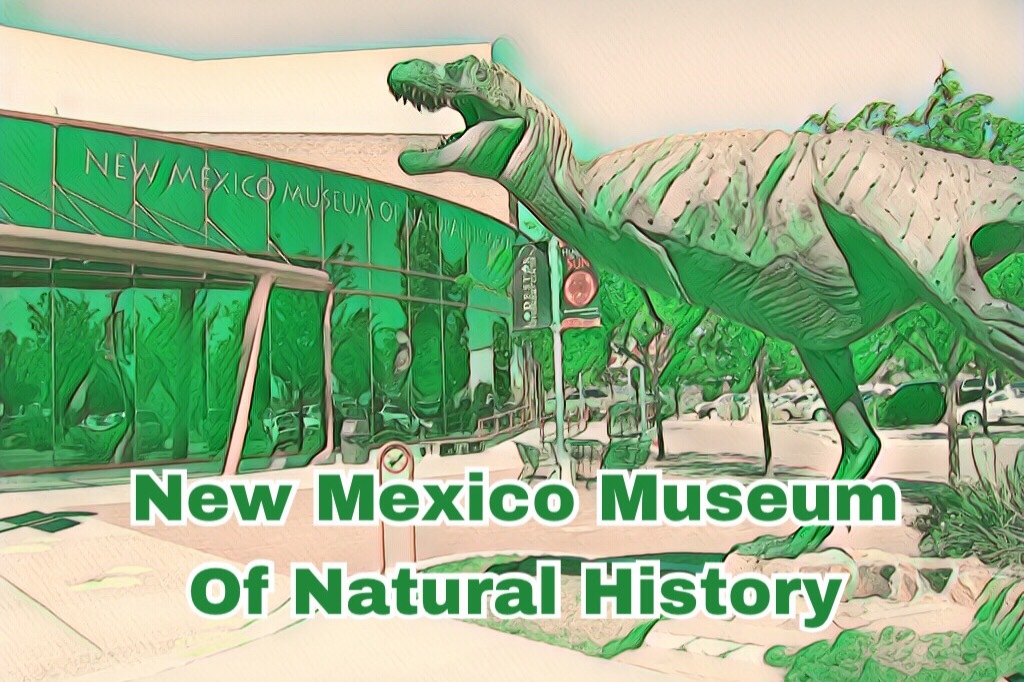 These are two different venues located right next to each other, close to Old Town.
If you love dinosaurs (or your kids do), you'll want to check out The New Mexico Museum of Natural History and Science, which houses an incredible collection of prehistoric terrible gargantuan lizards (I'm talking about dinosaurs). The main exhibit illustrates a journey through time, as visitors walk through eight halls that include Origins, Dawn of the Dinosaurs, Jurassic Supergiants, the Age of Volcanoes, and intriguingly, New Mexico's Seacoast. There is also a planetarium and a gallery dedicated to space exploration, along with several rotating exhibits and a large screen theater. The museum boasts several notable dinosaur skeletons, among them the second largest T-Rex ever found.
A similar venue, which is especially kid friendly and also near Old Town is the Explora Science Center and Children's Museum, a hands-on museum with over 250 interactive learning exhibits. Children (and adults) will have the opportunity to learn about different elements like water, air, and light through play, exploration, and discovery. The museum is an award winning educational facility that has won distinguished acclamations from national educational and science organizations. More importantly, if you're bringing kids along on your trip, this museum can punctuated a day of sightseeing or galavanting about Old Town with something kinesthetic and hands on.
9. Local Family Museums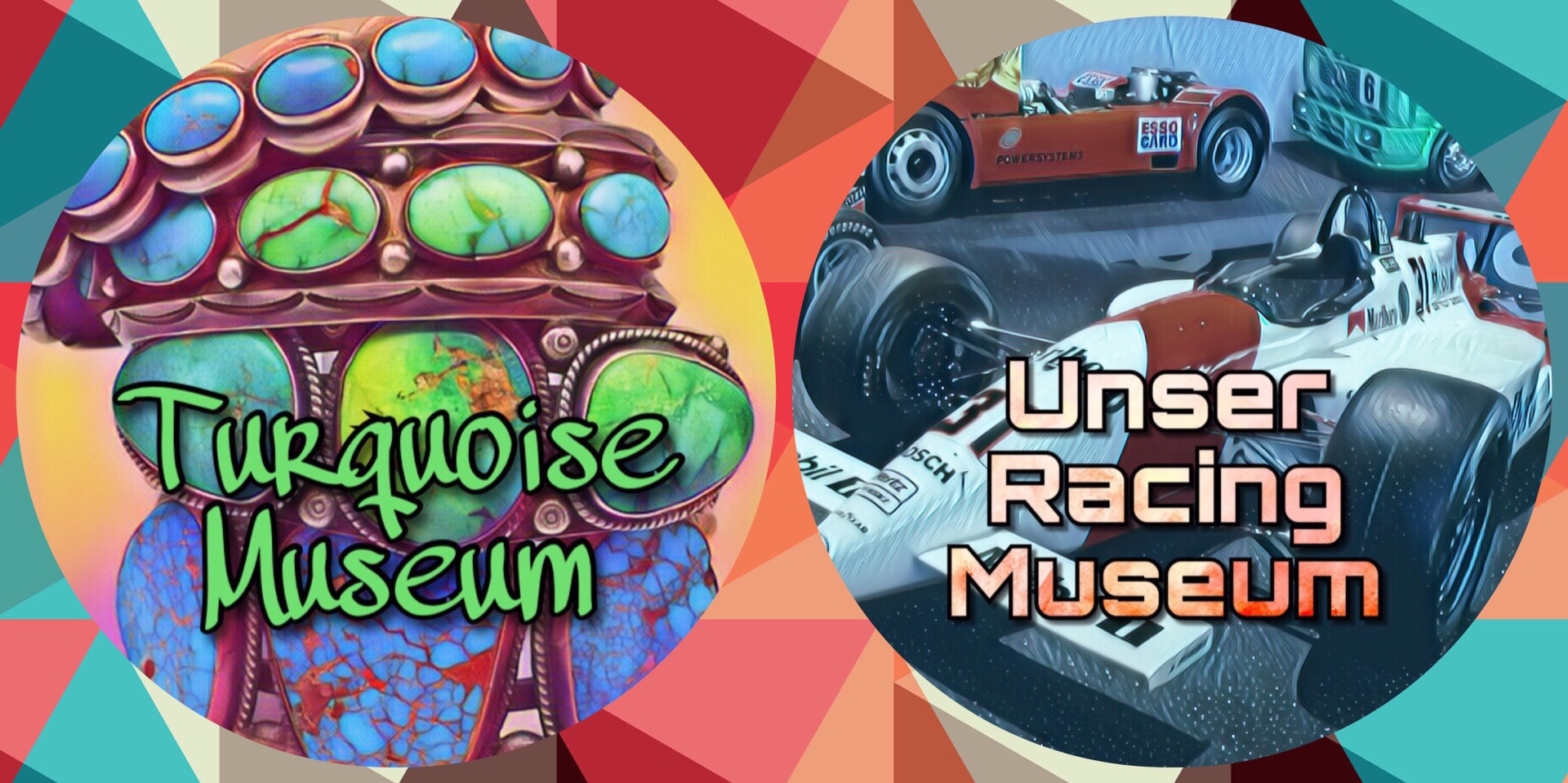 Those who like cars and/or racing will really enjoy the amazing automobile collection at the Unser Racing Museum, dedicated to four generations of the famous Unser racing family, and features race cars from famous venues like the Indy 500, and Pikes Peak, along with antique cars from various time periods and locations. There is also a trophy room and an interactive racing simulator. The Unser family originally came to America from Switzerland, and became famous for riding a motorcycle and sidecar to the top of Pikes Peak, Colorado, a mountain that was believed to be unscalable. The museum highlights the incredible and daring feats of this multigenerational racing family.
Turquoise Jewelry is one of the unique artistic hallmarks of the Southwest, and if you're curious to learn about how it's mined and crafted, pay a visit to The Turquoise Museum in Old Town Albuquerque. Visitors will enjoy the ninety minute guided tour at this family run museum, and learn about the longstanding history of the family's involvement with mining and studying gemstones. A lapidary onsite will allow you to see gemstone polishers at work, and of course, a gift shop offers and amazing selection of turquoise pieces to bring back as a special Southwestern memento.
10. American International Rattlesnake Museum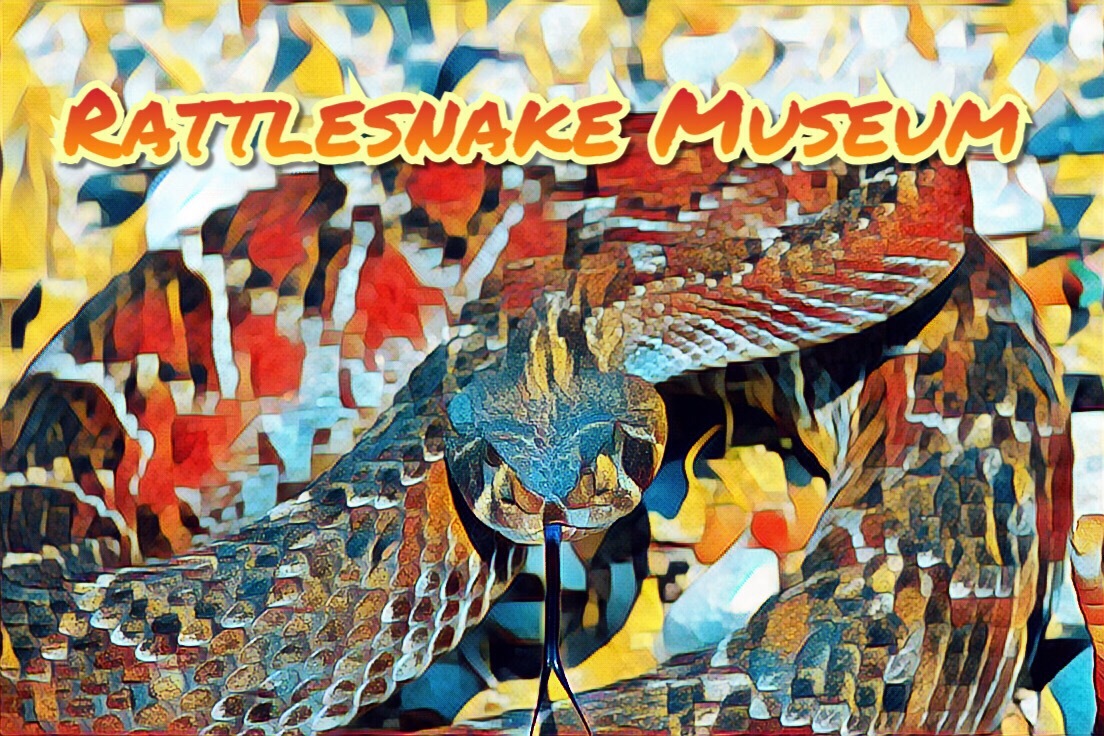 The final attraction on our list is a unique attraction that you'll only find in the Southwest. It's not for those who find themselves squeamish in the presence or reptilians, but perhaps if they're feeling up for something daring, they'd enjoy it too. The American International Rattlesnake Museum in Old Town boasts a collection larger than that of six of America's largest zoos combined. You'll see snakes of all stripes and colors (literally) in this largest collection of rattlesnakes in the world. The museum also has a Gila monster, one of the few venomous lizards in the world. If you have any questions about rattlesnakes, you can ask the staff, because they're actively involved in international viper research events. Make sure to pick up one of the museum's T-shirts (touted as the most popular shirt in Albuquerque) or coffee mugs with the iconic museum logo, which is of course, a rattlesnake. There is also snake-related artwork and memorabilia on display and for sale in the gift shop.
That pretty much wraps up our tour of Albuquerque. There are plenty of other attractions as well, so don't think that our list covers everything.
If you're feeling inspired to check out this Southwestern cultural hot spot, check out flights and hotels.